Meet Fractal Terra — a PC case designed and engineered to reshape the small form factor gaming experience.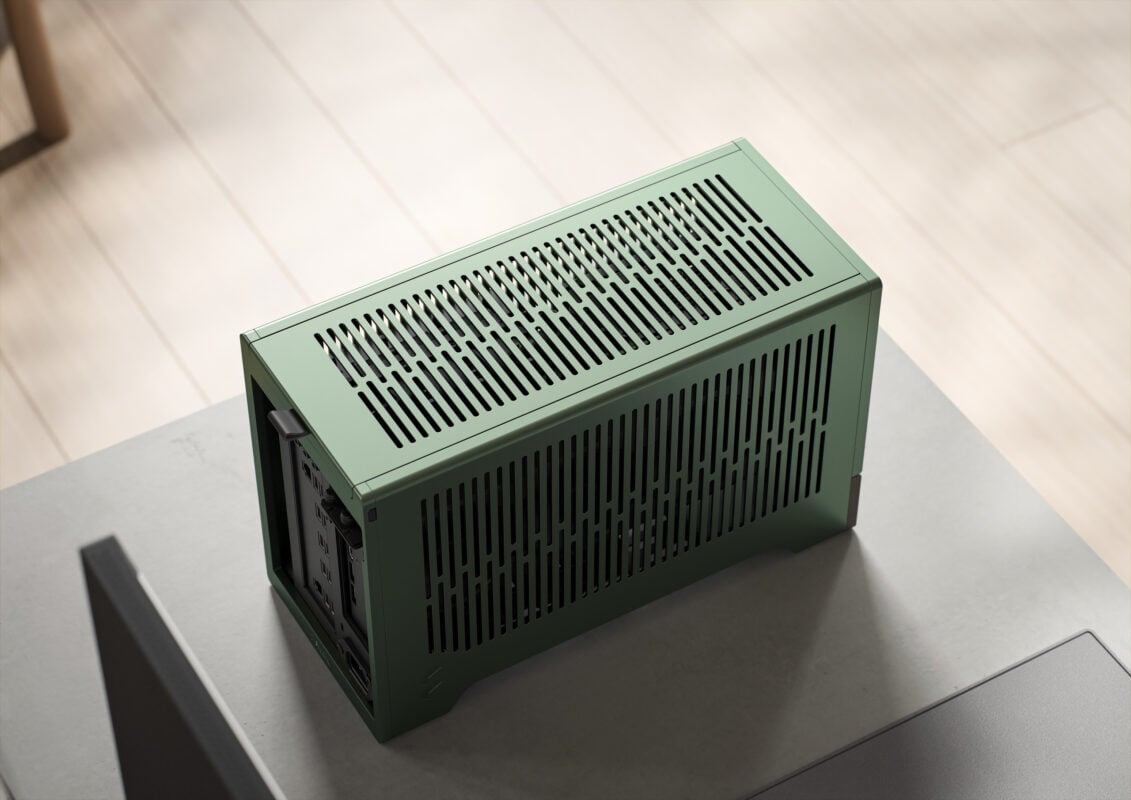 Inspired by the homes of modern gamers, Terra has been crafted to lift the desk environment and harmonize powerful gaming technology into their living space. To achieve this, it incorporates boutique design features such as panels cut from anodized aluminum, including an 8 mm-thick aluminum front and a panel made from FSC-certified solid walnut.
From building through to daily use, Terra was designed with user interaction in mind. Whether someone rotates open the aluminum side panels, slides open the top with the integrated tab or presses the laser-engraved aluminum power button — every interaction with Terra is designed to feel smooth and enjoyable.
Inside, Terra hides smart features such as a stepless slidable central wall, allowing users to adapt the space ratio between compartments by up to 30 mm. This gives builders the freedom to design their small form factor gaming PC around their component choices, including the option to incorporate a in a space-saving 10.4 L case.
Terra is out now – check with your favorite retailer about availability